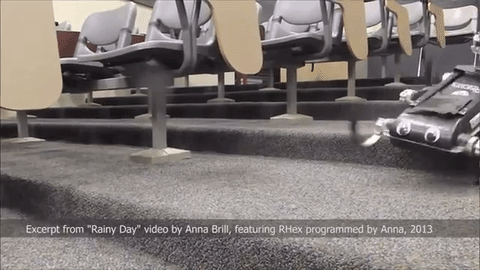 Anna Brill, Kod*lab Undergraduate Researcher featured on Technical.ly
March 14th, 2017
Kod*lab's Anna Brill, is featured on technical.ly. Anna took a year off from research with Kod*lab to be a Robot Technician for the Museum of Science & Industry, Chicago's Robot Revolution.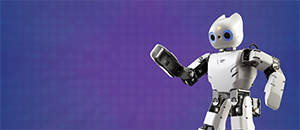 RHex at Robot Revolution at The Franklin Institute
October 8, 2016
Robot Revolution, is a groundbreaking exhibition, that debuts in Philadelphia at The Franklin Institute, Saturday, October 8, 2016. See a collection of 40 cutting-edge robots from around the world, including RHex and RISE. There are lots of interactive, hands on activities to engage with the robots. One can even operate RHex.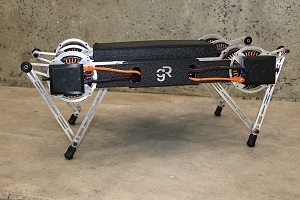 Ghost Minitaur intro video is out
September 14, 2016
Ghost Robotics, a spin-off company cofounded by lab PhD students Avik De and Gavin Kenneally released their first video officially introducing Ghost Minitaur to the world.
Youtube link: https://www.youtube.com/watch?v=_YrWX9ez3jM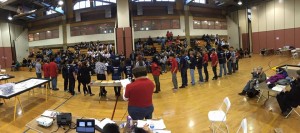 Kod*lab judged First Lego League Qualifying tournament at Central High School
September 8th, 2016
As part of our outreach efforts to support and encourage youth interested in STEM and robotics, Kod*lab judged FLL Qualifying Tournament at Central High School earlier in 2016. Next, we are looking forward to participating in the opening day events of Robot Revolution at the Franklin Institute on October 8th. More soon!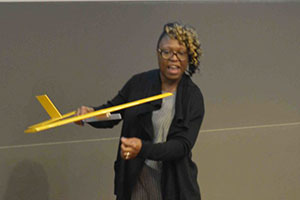 Why 10 District teachers spent their summer doing grad-level STEM research
August 23rd, 2016
GRASP's Research Experience for Teachers (RET) for Middle School Teachers is featured on Technical.ly Kod*lab is one of three labs hosting teachers. The project is supported by NSF Award #1542301.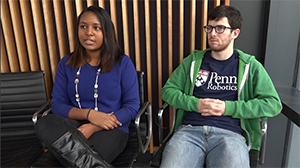 Video Friday: What Happens in Kod*lab?
March 16th, 2016
Kod*lab is featured on IEEE "Video Friday:What Happens in Kod*lab?". Undergraduates working in Kod*lab are important to the lab's success in building robots and advancing research. The students' experiences have often led to undergraduate-authored refereed publications and exciting careers in robotics. Kod*lab's recent undergraduate research assistants, Shafag Idris '15, Electrical and Systems Engineering, and Justin Starr '15, Mechanical Engineering and Applied Mechanics, share their experiences and insight while working in Kod*lab and post-graduation plans.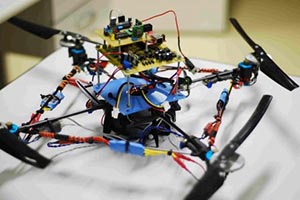 Penn's Robotics Specialization on Coursera
February 16th, 2016
This MOOC Specialization consists of six courses that will introduce the learner to how robots sense and reason about the world in which they live, how they plan three-dimensional movements in a dynamic environment and how they fly or run while adapting to uncertainties in the environment. Upcoming session: Mar 14 — Apr 18, 2016. READ MORE

Daniel Koditschek Receives 2016 IEEE RAS Pioneer Award
February 16th, 2016
Daniel Koditschek, Alfred Fitler Moore Professor in the Department of Electrical and Systems Engineering, is the recipient of the 2016 IEEE RAS Pioneer Award for his seminal contributions to the mathematical and empirical foundations of robotics, leadership in robotics research and inspired mentorship of the next generation of roboticists. READ MORE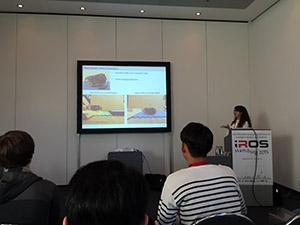 IROS 2015
November 6th, 2015
Anna Brill presented the paper "Tail-Assisted Rigid and Compliant Legged Leaping" at the International Conference on Intelligent Robots and Systems (IROS2015) in Hamburg, Germany in September 2015. Anna was an undergraduate researcher with Kodlab 2013 – 2015 and is currently on leave at the Museum of Science and Industry for the Robot Revolution exhibition where she is one of three robot specialists.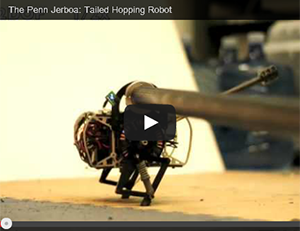 Unveiling the Jerboa: a new tailed bipedal robot
April 7th, 2015
The Jerboa is a 12DOF, passive-compliant legged, tailed biped actuated by four brushless DC motors. We anticipate that this robot will be capable of executing a broad range of locomotion tasks including sitting, standing, walking, hopping, running, turning, leaping, and more. The first behavior we are researching is tail-energized planar hopping, which showcases a novel use for a robotic tail. The attached video describes how the control strategy is developed as a parallel composition of decoupled templates.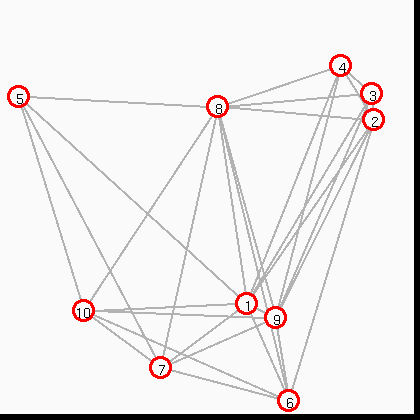 RSS 2014, WAFR 2014
February 6, 2015
Omur Arslan presented the paper "A Recursive, Distributed Minimum Spanning Tree Algorithm for Mobile Ad Hoc Networks" at 2014 Robotics: Science and Systems Conference (RSS2014), CarNet Workshop, in Berkeley, California and paper "Navigation of Distinct Euclidean Particles via Hierarchical Clustering" at International Workshop on the Algorithmic Foundations of Robotics 2014 (WAFR2014) in Istanbul, Turkey.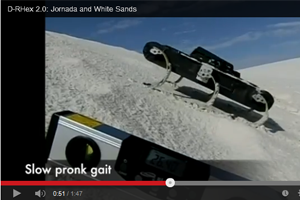 KodLab on IEEE Spectrum's Video Friday two weeks in a row!
December 11th, 2014
Video documentation from KodLab's research trip with RHexand collaborators from USDA Agricultural Research Service and University of Nevada Desert Research Institute to the Jornada and White Sands deserts in November and our trip to the Recycled Artist-in-Residence RAIR on November 21st made appearances on IEEE Spectrum's Video Friday, a weekly blog of videos of robotics, on 11/21/14 and 12/5/14respectively.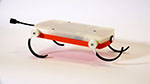 TOBI Robot at Department of Making & Doing
October 7th, 2014
Tobi (Teaching Oriented Bio-Inspired) robot is a friendly walking robot with four legs developed at Kodlab. On Wednesday, October 15thThe DM&D is hosting a workshop where you get to use Tobi to create a physically-programmed piece of performance art or tell a story. Come find out where art meets robotics! Space is limited.
Kod*lab Undergraduate Research
July 23rd, 2014
Kod*lab has seven undergraduates working as research assistants in the lab this summer – Shafag Idris, Ahmed Zahra, Anna Brill Ben Kramer, Mitch Folgelson, Jordan Martin, and REUs (Research Experiences for Undergraduates) Jordan White and Aaron Effron. They are all paired with a PhD student for a mentor to work on research projects and are all keeping weekly research journals on our wiki. To see some of the cool stuff they doing, check out Kodlab's Tumblr.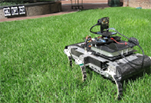 ICRA 2014, Dynamic Walking 2014, ISER 2014
July 17th, 2014
Avik De presented the paper "Active Sensing for Dynamic, Non-holonomic, Robust Visual Servoing" at ICRA 2014 in Hong Kong and the paper "Planar Hopping with a Leg and a Tail" at Dynamic Walking in Zurich. Gavin Kenneally also presented a paper "Kinematic Leg Design for an Electromechanical Robot" at ICRA 2014. Jeff Duperret presented the paper "Towards a Comparative Measure for Legged Agility" at ISER 2014, in Marrakesh, Morocco.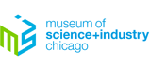 RHex at National Robotics Week, Museum of Science and Industry
April 4–6, 2014
Sonia Roberts (doctoral program, 2nd year), Anna Brill (undergrad, '16), and Kevin Alcedo (undergrad, '15) traveled with three robots to the Museum of Science and Industry in Chicago to celebrate National Robotics Week at their Robot Block Party and announce our involvement with a new Museum exhibit, Robot Revolutions. Two copies of RHex, the Parkour robot, demonstrated how great six c-shaped legs are for going over all kinds of terrain, while TRHex (Teaching RHex), the new educational robot hexapod currently being developed by master's student Emily Plumb ('14) as part of the Y-Prize challenge (and now at the time of posting the winner of the 2013–14 Y-Prize Competition!) let kids try out their own gaits on a smaller, friendlier robot. We had a lot of fun and look forward to coming back to Chicago soon!
IEEE International Conference on Robotics and Automation (ICRA) 2014
January 30th, 2014
Daniel Koditschek, Vijay Kumar, Stefano Soatto and Avik De are organizing a full day workshop, "Opportunities and Challenges of Joint Inference and Control in Mobile Robotics" Saturday, May 31, 2014 (9:00–17:30) at ICRA 2014which will be held at the Hong Kong Convention and Exhibition Centre.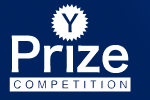 Penn Engineering's GRASP Lab and Wharton's Mack Institute Take the Y-Prize Global
Sept. 30th, 2013
Contestants will be able to devise applications centered on three types of robots, including Koditschek's ground-based robot, X-RHex, a six-legged platform inspired by cockroaches' ability to quickly cross difficult terrain. X-RHex is able to carry and use a wide variety of sensors and actuators to complement its outstanding off-road mobility. More about the Y-Prize Competition. Join the competition!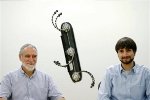 Penn Researchers Strive for a More Athletic Robot
Aug. 13th, 2013
More interest in RHex with an Associated Press article and video on RHex, including interviews with both Aaron Johnson and Prof. Koditschek, as well as a WSJ interview.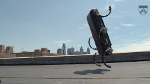 RHex the Parkour Robot
July 23rd, 2013
A new video, article, and interview show off the robot's parkour-like jumps, leaps, and flips, now taken out of the laboratory and in stunning HD. A version of this video was presented at Dynamic Walking 2013.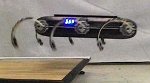 ICRA 2013
May 9th, 2013
Two papers were presented at ICRA 2013, the first by Avik De on dynamic sensor management, and the second by Aaron Johnson on leaping with RHex for which Aaron was a finalist for Best Student Paper!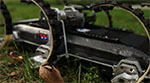 The Mechanical Animal
December 3rd, 2012
Temple University biologist Tonia Hsieh explains how she uses the unlikely combination of lizards and high speed cameras to advance the field of robotics. The video features some gorgeous shots of XRL.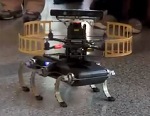 Penn Y Prize
September 24th, 2012
Kod*lab participated in the Y-Prize idea generation event. The goal of this competition is to use existing robotics technology developed at Penn in creative, new, and unexpected applications. At the event, XRL was shown off with other robots from GRASP by being used as a mobile quadrotor dock.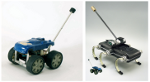 Robotic Tails at CLAWAR 2012
July 25th, 2012
A new tail for XRL was introduced at CLAWAR 2012, and the paper was a finalist for best student paper! This paper was part of a special session hosted by Kod*lab entitled Throwing Your Weight Around: Using Appendage Inertia.
Introducing XRL and Canid 
April 26th, 2012
Two new robots, XRL and Canid, were introduced at the SPIE Defense, Security, and Sensing Conference in Baltimore, MD. XRL is a lighter version of X-RHex designed to be highly agile, and Canid is a quadruped with an actively controlled compliant spine.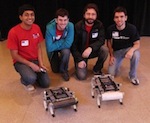 FLL 2012
January 28th, 2012
Deniz, Avik, Justin and Jorge attended the First Lego League robotics competition for middle schoolers and demo-ed the X-RHex robots to attendees.
SSRR 2011
November 4th, 2011
Aaron Johnson presented a paper at the IEEE International Symposium on Safety, Security, and Rescue Robotics (SSRR2011) on Hill and Stair Climbing in Kyoto, Japan.
RHex Box
May 9th, 2011
Matt Hale and Tim Hennelley have added an Xbox Kinect to X-RHex to make what they call "RHex Box" as a class project. Check out a video of person following and their website.
TePRA 2011
April 11th, 2011
Avik De, Goran Lynch, and Aaron Johnson presented a paper at the IEEE International Conference on Technologies for Practical Robot Applications (TePRA2011) on Motor Selection in Woburn, MA.
ISER 2010
December 17th, 2010
In December, Clark Haynes presented a paper, On the Comparative Analysis of Locomotory Systems with Vertical Travel, at the International Symposium on Experimental Robotics in Delhia, India.
IROS 2010
October 21st, 2010
Aaron Johnson and Clark Haynes presented a paper at the IEEE Intelligent Robots and Systems (IROS2010) on Disurbance Detection, Identification, and Recovery in Taipei, Taiwan.
ICABB 2010
October 15th, 2010
Goran Lynch made a sacrifice in the name of academic research and travelled to the first International Conference on Applied Bionics and Biomechanics in Venice, Italy, to present recent research (and on scholarly commons) in collaboration with biology professor Larry Rome on the effects of sprawl angle on vertical climbing.
New Student
August 9th, 2010
Kod*lab would like to welcome our newest grad student, Avik De!
Desert Testing
May 4, 2010
RHex once again made a trip to the desert to test its unique style of locomotion. Through automated tuning algorithms, the robot learned new efficient gaits for sandy and rocky terrains, much like its cousin, SandBot. A video of the robot in action can be found here.
Outreach at "It's a Bug's World"
March 23, 2010
Two members of Kod*lab, Deniz Ilhan and Goran Lynch, traveled to Annapolis, Maryland to promote biologically inspired robotics at an Entomological Society of America event. 450 guests of all ages were well entertained, and, we hope, inspired. Click here to see pictures.
New Visiting Scholar
February 3, 2010
Kod*lab would like to welcome Aaron Peck as a visiting scholar for the spring semester!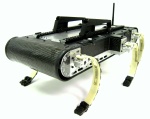 X-RHex
January 20th, 2010
Kod*lab is pleased to introduce our newest robot, X-RHex! With many improvements over past versions of RHex, X-RHex has already been used in the lab for several months, and has even proven itself in the Mojave Desert. It can also use a variety of modular payloads to add new sensor or other capabilities. You can read more about X-RHex here, or watch the YouTube video here.
Summer Research Assistants
October 1, 2009
Kod*lab was very active this summer, with a total of 7 undergraduates contributing to our research on a variety of topics. Each has written up an end of summer report, and you can read them here: Ani, Ben, Derek, Matt, Phillip, Ryan, Sarah. Congratulations everyone on a productive summer!
IROS 2009
September 16, 2009
We will be presenting our paper, A Self-Exciting Controller for High-Speed Vertical Running, at IROS 2009. The conference runs from October 11–15, 2009, in St. Louis, MO.
ISRR 2009
July 28, 2009
We will be presenting new work on the topology and control of legged gaits in our paper, Gait Transitions for Quasi-Static Hexapedal Locomotion on Level Ground, at ISRR 2009 in Lucerne, Switzerland, on August 31, 2009.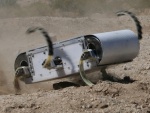 RHex in the Desert
July 4, 2009
The RHex robot recently completed a trip to the desert southwest to evaluate the use of legged robots in adverse terrains. Kodlab members outfitted a Research RHex robot with a newly designed carbon fiber shell and white coating to deal with heat, dust, and rocky terrain encountered. Read more about Desert RHex.
Penn Prize for Excellence in Teaching by Graduate Students
May 20, 2009
Goran Lynch, Ph.D. student in Kodlab, has been awarded a "Penn Prize for Excellence in Teaching by Graduate Students", awarded in a reception on April 28th. Congratulations!
ICRA 2009
April 20, 2009
We will be presenting our paper, Rapid Pole Climbing with a Quadrupedal Robot, a joint effort with Boston Dynamics, at ICRA 2009 in Kobe, Japan, on May 15, 2009.
SandBot in IEEE Spectrum
April 4, 2009
SandBot, our hexapedal platform to study locomotion in sand (with colleagues at Georgia Tech), appears as the cover story of this month's IEEE Spectrum (local copy).