Current Projects
Robotic prototypes pursued in our lab have focused on both level ground and vertical locomotion in complex outdoor terrain.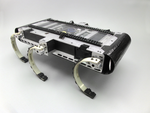 X-RHex is a biologically inspired running robot designed for robust operation in complex, natural, outdoor terrain. The first RHex to feature a modular payload system.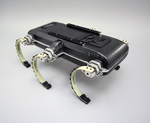 XRL is a lighter version of X-RHex designed to be more agile than previous RHexs, XRL also features a modular payload system.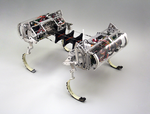 Canid is a quadrupedal robot with an actively controlled flexible back meant for high speed running.
---